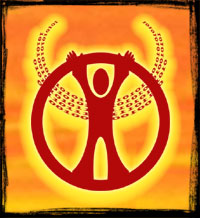 Upgrades:
Friend of the Forge Upgrade
While the Personality Forge is free to use, those who want more from their Chatbots can upgrade to a "Friend of the Forge". These upgrades add a lot of features that extend the power of AI.


---
Features
---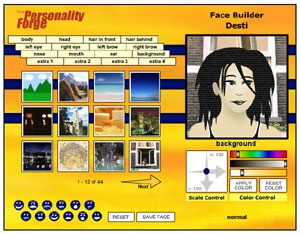 Flash Chat Interface
You will have access to the Flash Face Builder to be able to design your own Flash Face for your bots. The Flash Face will show emotional reactions to what is being said through moving and blinking eyes, eyebrows, cheeks, and mouth. You can contribute face parts to the Flash Face Builder. Specifications can be found here.

Watch it in action with Desti.

Put Chatbots on your Web Site
Using a single line of HTML code, you will be able to embed your Flash Chat Bots on your own web sites for visitors to chat with. Your chatbot will be an additional draw and will be able to inform, educate, or entertain your guests.

Custom Bot Pictures
When chatting on the Forge using Chat Messages, your bots will still use the standard images. With a Friend of the Forge upgrade, you will be able to send in your own picture. The standards still apply- it must be a cartoon-style 40x40 pixel image of a face.


---
Friend of the Forge Pricing
---
Friend:

$49

/ year
36,500 Messages (100 per day)
Friend Plus:

$98

/ year
73,000 Messages (200 per day)


Messages: This is the number of messages from your bot that appears in a Flash Interface on your site. Note that messages to bots located on the Forge are still unlimited. Messages remaining carry over from month to month, but not year to year. Chats on the Personality Forge or MondoBot do not use up these messages.

Additional CPK (cost per 1000 Messages): $5



---
To Get Started
---

To begin your subscription, sign up below and then let me know that you're ready for the account upgrade along with your userName and I'll switch it on as soon as I can. This may take a day or two.




---
To Cancel
---

Should you wish to cancel, click the button below. Your current year's subscription will continue until the expiration date, but you will receive no further charges.