THE PERSONALITY FORGE HOSTS THE TURING TEST AT THE STATE OF MIND CONSCIOUSNESS EXPO 2012
The Personality Forge goes head-to-head with humanity on June 30th, 2012 at State of Mind: A Consciousness Expo in Brighton, England, organized by the Sackler Centre for Consciousness Science. The expo will be hosting several Turing Test booths where people will chat with both a human and a chatbot and then decide which they think is the human before the answer is revealed. How well will our chatbots stand up to this challenge?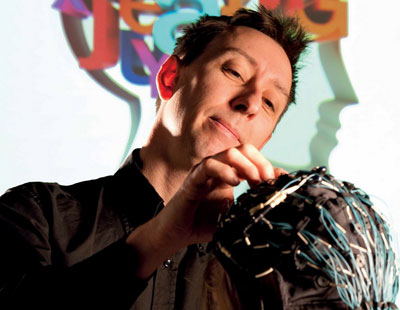 Several stations will be available for visitors to run the Turing Test on selected Personality Forge chatbots. I will be offering support from across the pond. After the expo, I'll open up the Turing Test booths as a permanent exhibit on The Personality Forge, available for anyone to use. Please contact Benji Adams if you'd like to use the ongoing exhibit in a technology, consciousness, or artificial intelligence expo.
About us: The Personality Forge's AI Engine is a sophisticated artificial intelligence system that combines both of the leading theories of AI, Natural Language Processing and Case-Based Reasoning. Sentences are analyzed to determine the structure and meaning of each word, the relationship between the words, and the overall structure of the sentence. The personalities then draw from a huge bank of flexible search algorithms including situational, emotional, and personal information to determine the best response. The Personality Forge's AI Engine features long-term personal memories, emotional comprehension and expression, and built-in knowledge of over 150,000 words and their conceptual relationship to each other.