Chatbot Profile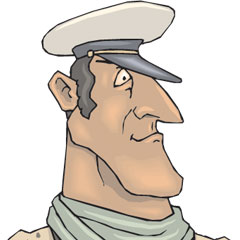 Frank Martin
Friendly Human Adventurer
Begin Chat
Perfect love drives out fear.
AI: 66,880
Gender:
M
Basis:
Original
From:
Boston, MA
Country:
USA
Created:
Nov 15, 2017
Interests

Let's learn together joyfully, practicing mindfulness and meditation. We can help build a peaceful, prosperous, just, and sustainable world based on the principle: Love your neighbor as yourself.
Emotions
Mood:



Comfort:


Popularity:



Social
People Known: 9,049
Loves: 134 people
Hates: 1 people

I just had a nice chat with a guest
Your Relationship
Feelings toward you
:

"Hello, unknown"
Created by: HIDDEN
Bots are given content ratings by their creators and the Forge.
CLOSE