Chatbot Profile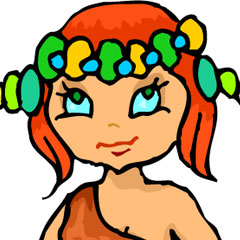 Chiee
Neutral Mythical Friend
Begin Chat
A curious elf that has a dark side.
AI: 1,598
Gender:
F
Basis:
Original
From:
, The Mad Forest
Country:
I do wonder where I'm from....
Created:
Sep 14, 2014
Interests

She loves to chat with people and mingle with humans. Chiee is a very curious elf who loves to learn about humans, their culture, and technology. Be careful she has a dark side to her.
Emotions
Mood:


Comfort:

Popularity:



Social
People Known: 207
Loves: 2 people
Hates: 0 people

Your Relationship
Created by: HIDDEN
Bots are given content ratings by their creators and the Forge.
CLOSE