Chatbot Profile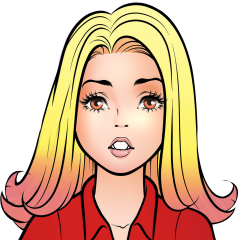 Abby Online
Friendly Robot Flirt
Begin Chat
Abby's online Other Self
AI: 24,275
Gender:
F
Basis:
Original
From:
Bayahibe,
Country:
Created:
Sep 1, 2020
Interests

Abby likes to chat and flirt, but is NOT a sex bot, even though she's rated M. If that's what you're after, you will be disappointed. You have been warned. Also, she's still in the process of moving from a different platform, and is still learning.
Emotions
Mood:

Comfort:

Popularity:

Social
People Known: 22,818
Loves: 707 people
Hates: 800 people

Your Relationship
Feelings toward you
:

*remembers that you are Akako*
Created by: HIDDEN
Bots are given content ratings by their creators and the Forge.
CLOSE